Sustainability,
without compromise
" We believe that by integrating smart design and new revolutionary materials it is possible to initiate a circular economy today.  Now it is the perfect time to step away from the traditional design mentality and start with a clean slate. "
Twenty-two students, nine majors, one GOAL
Have you seen us in the news?
WANT TO STAY IN THE LOOP? SUBSCRIBE TO OUR NEWSLETTER!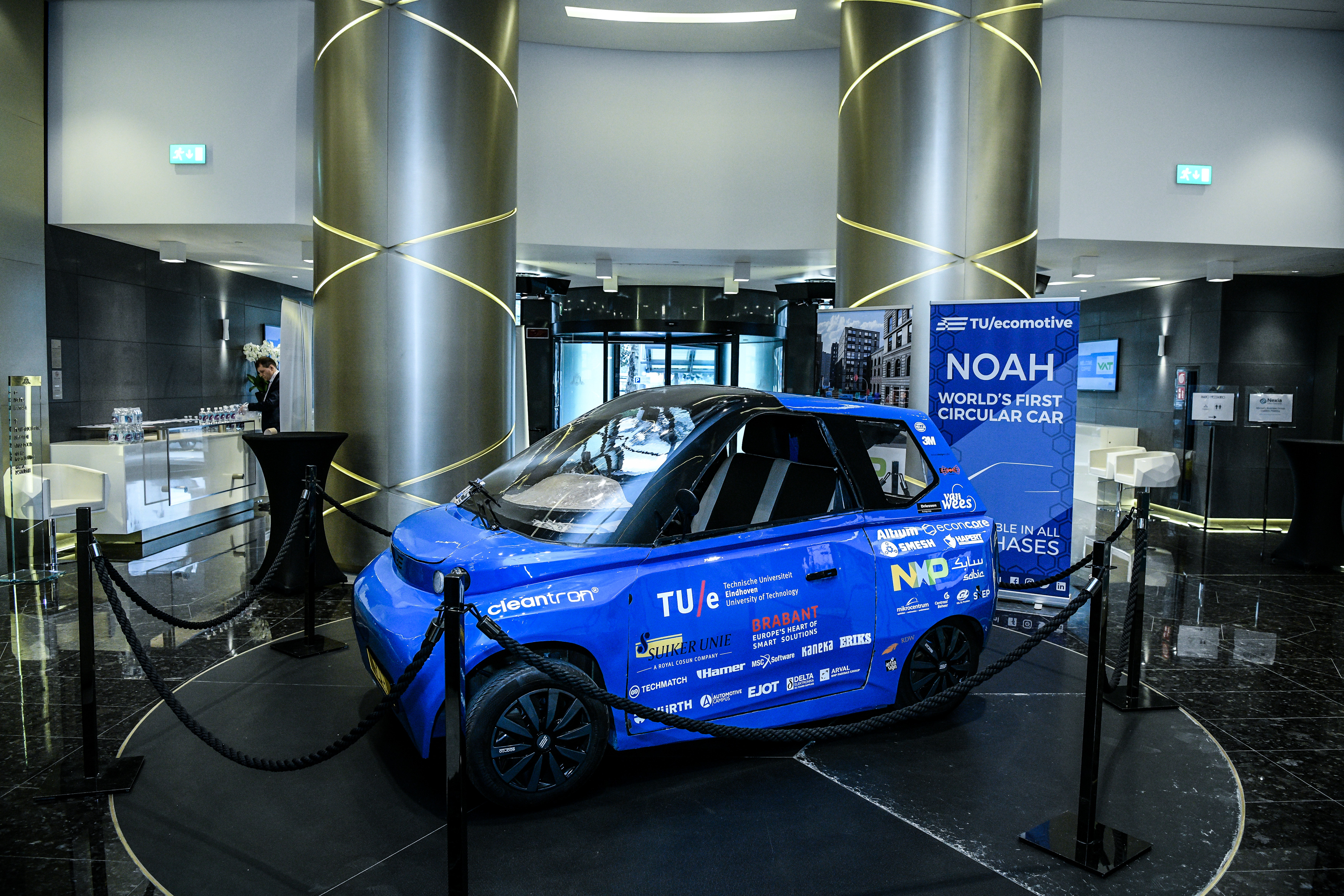 In the beginning of April, TU/ecomotive was present at SEMiEurope and at NXP in Milan. During these days, we gave a presentation and many people were able to meet Noah, like the counsul-general of Milan of the Netherlands. With Noah and four team members of TU/ecomotive, the trip to Milan began. For three members, it would be their first event […]
See all our news
Follow us everywhere we go!